Paving crews from Tollestrup Construction have begun removing the walking path along the greenstrip. Everything west of Broadway is closed as they replace the existing path. From their they will move east and continue to the edge of Cobblestone Lane.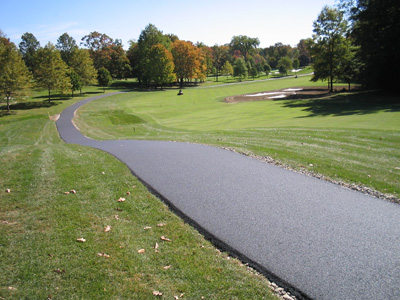 Council identified the Redevelopment of the Trail System as its #1 priority for the 2017-2021 term. In 2019, they allocated $140,000 in their Capital Spending Plan to complete Phase 1 of this project. We are working on having a 10km loop around Town. Plans have been submitted to AB Transportation to receive their approval to extend the pathway within their highway right-of-ways. Specifically, Highway 52 from StoneGate Meadows to the Hospital and along Highway 845 from Highway 52 to Railway Ave. Talks have begun with other stakeholders to extend the pathway system around the entire community.

We apologize for the inconvenience and appreciate everyone's patience as this project gets underway.