Tourism & Economic
Development
We began exploring solar after the provincial government announced specific grant funding for municipalities interested in reducing their carbon footprint.
 We reviewed a few solar companies and decided that Enmax offered the best program and there we no concerns with them being able to service their 15 year warranty and provide support into the future.
We had Enmax review 8 municipal facilities to determine which offered the best business case for solar. Of those 8, we proceeded with 6 locations. They are the Ice Arena, Fire Hall, Golf Course, Victoria Sports Park, Town Shop and the Aquatic Centre. We will be net-zero electrically at the Ice Arena, Fire Hall, Golf Course and Victoria Sports Park. The Town Shop will be 82% offset and the Aquatic Centre will be 42% offset. The reason we were not able to get 100% offset at each facility was that initially, each location could only generate enough solar power to offset the consumption of that location and you could not have offsite generation to make up for any shortfalls in production. Those regulations have since been changed and we are looking at a second phase of solar arrays that will completely offset 100% of our municipal electrical consumption. This will include our street lights, the Community Centre, FCSS Building, Museum, RCMP, Seniors, Ag Society, Perrett Park and the rest of the consumption at the Town Shop and the Aquatic Centre.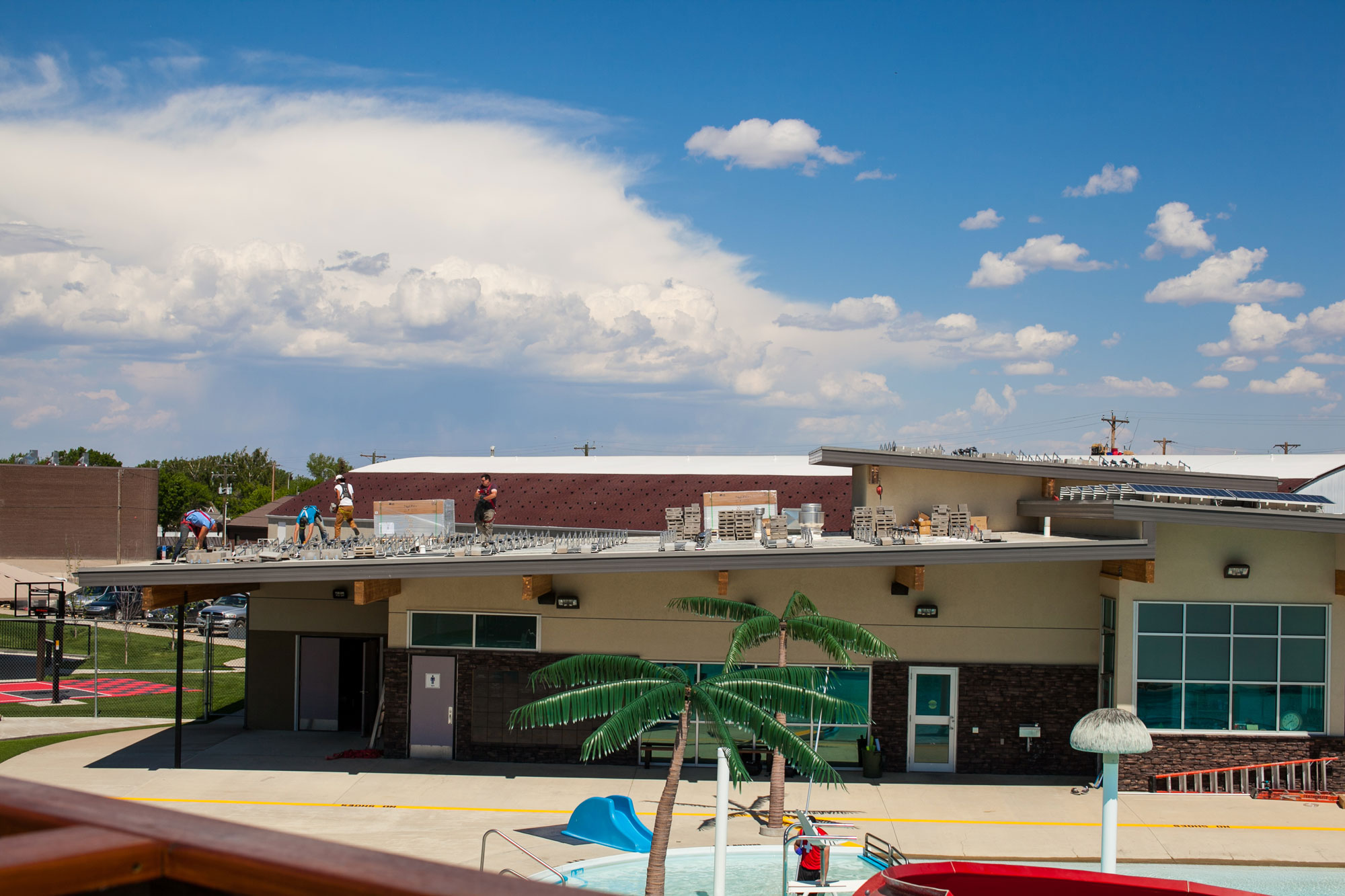 We will be receiving approximately $220,715 (or 25% of the total cost) in capital grants to pay for the Town's upfront contribution and we will finance the remaining $662,141 over the next 15 years from Enmax. We anticipate that our finance payments will be offset by our reduced electrical expenses so the overall investment should be cash neutral or no additional expenses to the Town to pay for the Enmax Finance Systems. After the lease payments are paid in full, we anticipate that we will generate revenue from the solar production throughout the remainder of the panels estimated 30 year life cycle. Enmax will handle the maintenance on the panels under their warranty during the 15 year finance agreement. 
Market forecasts show that pool price for electricity will increase in the coming years as a result of many external factors, such as provincial/federal policies to close coal power plants early and increased carbon tax levys $15-$50 etc. What this means is that if the Town did not get into electrical generation, we would be paying more and more for our power with no means of mitigating our expenses. But because we are going to be generating power, we will have a fixed expense for our electricity for up to the next 40 years that won't fluctuate with the market and we will be able to sell our excess power back into the grid at the ever increasing electrical pool price and generate a new revenue stream for the Town. To help increase our potential revenues, we are beginning to retrofit all our municipal facilities with LED fixtures, consider heating our facilities with electricity instead of gas to reduce our existing load consumption.
We are also considering a residential solar program with Enmax where residents can take advantage of the provincial solar funding and Enmax's finance program but are awaiting further details of what this entails and what would be expected.
Click the link below to view demographics.
Tourism & Economic Development
Sugar City Development Corporation
Contact Us
  Box 629                                                                                    210 N 200 W                                                      Raymond, Alberta T0K 2S0                                        Ph: 403-752-3322                                                        Fax: 403-752-4379
Stay Connected
Register with us to receive updates on local news and events from Town of Raymond, Alberta